Browse Categories
Information
View Galleries
Featured Product

Featured Product

Featured Product
Very Important notice regarding the Current Changes, Please read in full!!

You will be fully aware by now… the announcements of action aired last night by the prime minister, As an essential store to stay open during this difficult time, changes have been made in the way we have to run our family business.
We have a duty to keep our family, staff and customers safe during this difficult time, and we need your help in doing so.
From the 24th March, It is a one in, one out served basis, there is a dedicated area for this at the front of the store, and this is to enable customers to purchase essential needs only. This includes, Dry Pet food, Live food, Frozen Food, Heat lamps etc.
Please do not panic, as we are still receiving deliveries twice per week.
We are now doing a PRE-ORDER LIVESTOCK, this must be paid in full over the phone before you travel, and we will give you an agreed time to collect, we in the process of setting up a contact number on an I Pad/Phone to face time/Skype staff members and pets.... (To view current stock and help choosing setups and furnishings/treats etc) but for the meantime we have Facebook page for messages and pictures too, Call the shop ask for Jemma to discuss your requirements, we can deliver locally to help with travel arrangements too. We are fully stocked with birds and mammals and Reptiles… We have full setups available too…..

We are working hard to follow all health and safety procedures to ensure everywhere is cleaned regularly; all staff will be wearing gloves, and Hand gel and anti bacterial wipes are provided at the counter.
During this time, the 2 metre rule between staff and the public applies and unfortunately we cannot engage in general conversation; we can only help and assist with essential needs or advice. Please do not think we are being rude, we just have limited time and customers need to be in and out as fast as possible.

Everyone is in the same boat, times are tough and everybody is under a lot of pressure. Please work with us to keep yourselves, and our family run business safe.

If you are unable to travel and there is nobody who can commute for you, we now have a service where you can order Live and Frozen food via telephone and delivered to your door. This service requires Card payment over the phone; the order will then be dispatched to your door.
Prices on products may vary and delivery charges will apply.
Depending on delivery services, this may take 1-3 working days. Please ask Jemma for more information about this.
PLEASE TAKE NOTE OF THE FOLLOWING CHANGES
Our current store opening hours below:

MONDAY- CLOSED
TUESDAY- 10AM-2PM
WEDNESDAY- CLOSED
THURSDAY- 10AM-2PM
FRIDAY- 10AM-2PM
SATURDAY- 10AM-2PM
SUNDAY- 10AM-2PM

As a family, we can't thank you enough for your continuous support, and help during this stressful and difficult time.

We will post regular updates via Facebook or our website if any changes are made.
Thanks Again, Stay safe!
Warrington Pets & Exotics LTD
We are following all regulations and guidelines to cleanliness and hygiene, all counters, surfaces, door handles are disinfected regularly, and hand gel is provided on the counter.
During this time our customer toilets are not in use, staff only.
We will keep you updated if anything changes but up to now, keep coming in as normal, we are here with smiling faces, happy to help... We will update opening hours if they change.. Follow us on Facebook for daily updates here ...??
Warrington Pets & Exotics is located in the heart of Warrington in Cheshire, Here at Warrington Pets & Exotics we have a fantastic selection of animals to suit almost anyone. Whilst we have selection of rabbits, mice and hamsters will surely appeal to most small children, it's our choice of exotic pets that makes this the area's destination store for reptiles, snakes and amphibians & exotic Mammals and Birds!!
As a responsible seller of so many different types of creatures and birds, Warrington Pets & Exotics ensures our staff are fully trained and up to date with the latest advice for potential owners. This can extend to suitability, feeding requirements and above all, safe and secure accommodation. Our shop sells setups, wood and glass terrariums, incubators and cages as well as lighting and heating units. We are a well stocked shop and all these items are in stock to take away from our store sameday.
The stock varies according to seasons and availability, although they strive to keep most animals in stock at all times. Try us for Mammals, birds, lizards, snakes, tortoises, amphibians and Inverts. as well as a great selection of live and frozen food. Accessories like artificial rain systems, misters, foggers and waterfalls are essentials for many exotic species and our store keeps an excellent selection to suit all budgets.. Come down and see our animals Displays spread over two floors, Lots of great stock and deals to be had,
Please call before traveling as stock does change daily and this website is not always fully upto date sorry.
Like us on facebook for upto date pics & videos plus new stock and a quicker respones to all your questions Thanks....Team at WPE
150 Lovely Lane,
Warrington,
WA5 1PH
Opposite Warrington Hospital
Just of the A49
Contact 01925 574307
Free Parking just outside the door
Click HERE For Full Livestock List NOW UPDATED
**Baby White Faced
Sugar gliders **
"P. (Belideus) breviceps"
Full set ups in stock Available

****DEALS ON****
.

Stunning snakes now in store
**click on the image
to see full stock ***
Full set ups in stock Available

** Baby Corn snakes **
"Mixed colours"
**click on the image
to see full stock ***
Full set ups in stock
from £89.99




SITE HITS 11609079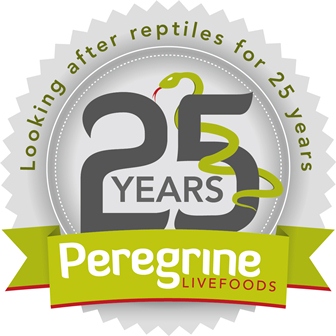 Featured Product

Featured Product

Featured Product

Featured Product

Featured Product

Featured Product

Featured Product

Featured Product

Featured Product

Featured Product

Featured Product

Featured Product

Featured Product

Special Offer

Special Offer