Browse Categories
Information
View Galleries
Featured Product

Featured Product

Featured Product
Warrington Pets & Exotics is located in the heart of Warrington in Cheshire, Here at Warrington Pets & Exotics we have a fantastic selection of animals to suit almost anyone. Whilst we have selection of rabbits, mice and hamsters will surely appeal to most small children, it's our choice of exotic pets that makes this the area's destination store for reptiles, snakes and amphibians & exotic Mammals and Birds!!
As a responsible seller of so many different types of creatures and birds, Warrington Pets & Exotics ensures our staff are fully trained and up to date with the latest advice for potential owners. This can extend to suitability, feeding requirements and above all, safe and secure accommodation. Our shop sells setups, wood and glass terrariums, incubators and cages as well as lighting and heating units. We are a well stocked shop and all these items are in stock to take away from our store sameday.
The stock varies according to seasons and availability, although they strive to keep most animals in stock at all times. Try us for Mammals, birds, lizards, snakes, tortoises, amphibians and Inverts. as well as a great selection of live and frozen food. Accessories like artificial rain systems, misters, foggers and waterfalls are essentials for many exotic species and our store keeps an excellent selection to suit all budgets.. Come down and see our animals Displays spread over two floors, Lots of great stock and deals to be had,
Please call before traveling as stock does change daily and this website is not always fully upto date sorry.
Like us on facebook for upto date pics & videos plus new stock and a quicker respones to all your questions Thanks....Team at WPE
150 Lovely Lane,
Warrington,
WA5 1PH
Opposite Warrington Hospital
Just of the A49
Contact 01925 574307
Free Parking just outside the door
PLEASE NOTE NEW SHOP OPENING HOURS.
SAT- 10.00am – 17.00pm
SUN: 11.00am - 17.00pm
TUES THUR FRI
9.30am – 17.00pm
WE ARE CLOSED MONDAY'S & WEDNESDAY'S.
Click HERE For Full Livestock List NOW UPDATED
New Animals In Stock this month
Madagascan day gecko's
NOW IN STOCK!!
Full set ups in stock Available

Stunning leopard geckos
Babies & sub adults too!!
Set ups in stock Available

Baby Gold Tegus
New Babies in stock
Full set ups in stock Available

CB19 Milk-Snakes
(Mixed)
Full set ups in stock Available

Baby Crested Geckos
New Babies in stock
Full set ups Deals Available

New Ball Pythons are HERE!!
Lots of stunning Morphs
now in stock

**Baby Sugar Gliders in NOW **
**Be Quick**
Full set ups in stock Available

Stunning baby tortoises from £74.99 each
Full set ups in stock Now!


Lots of new Baby Turtles
now in stock
Full set ups in stock Available
**Baby Skinny Pigs **
Cute babies available
NOW IN STOCK!!
Full range of cages in stock

CB19 King-snakes
(Mixed)
now in stock
Full set ups in stock

Baby Black & White Tegus
NOW IN STOCK
Full set ups in stock

**2019 Bay Iguanas **
NOW IN STOCK
Full set ups in stock Available

*Baby African pygmy Hedgehogs*
NOW IN STOCK!!
Full range of Cages in stock

**Baby African Grey Parrots **
ALLSOLD MORE DUE SOON
Full range of cages in stock


*Baby cute hamsters*
NOW IN STOCK!!
Full range of Cages in stock

*Baby cute Rabbits*
NOW IN STOCK!!
Full range of Cages in stocke

** Baby Bearded dragons **
"Mixed colours"
Full set ups in stock
**Baby White Faced
Sugar gliders **
"P. (Belideus) breviceps"
Full set ups in stock Available

****DEALS ON****
.

Stunning snakes now in store
**click on the image
to see full stock ***
Full set ups in stock Available

** Baby Corn snakes **
"Mixed colours"
**click on the image
to see full stock ***
Full set ups in stock
from £89.99




SITE HITS 11483251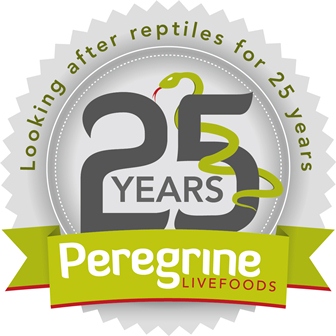 Featured Product

Featured Product

Featured Product

Featured Product

Featured Product

Featured Product

Featured Product

Featured Product

Featured Product

Featured Product

Featured Product

Featured Product

Special Offer

Special Offer